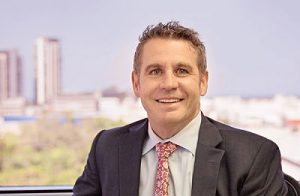 Professor Pete Smith is a leading allergist in Australia. Pete commenced his medical studies at the University of Tasmania and went on to specialise in paediatrics in Adelaide, before completing his PhD in molecular immunology with Flinders University.
He has worked as an allergy specialist at the Great Ormond Street Hospital for Children in London, and was a senior lecturer at the Institute of Child Health, University College London.
In 2002, Pete set up Queensland Allergy Services in Southport, on the Gold Coast. Here he provides patients the highest level of quality medical care in the diagnosis and treatment of allergies.
Pete is a Professor in Clinical Medicine at Griffith University and Bond University. He currently conducts research studies into the molecular aspects of pain in allergic conditions.
Pete is an active member of the Australasian Society of Clinical Immunology & Allergy, and a regular expert commentator in the media.
He is a member of the World Allergy Organization, the American Academy of Allergy, Asthma & Immunology, and the European Academy of Clinical Immunology & Allergy.
He sits on several national and international advisory boards and is involved in medical education, frequently speaking at national and international meetings and conferences.
Prof Pete Smith consults Monday to Thursday.
"Allergy is an exciting profession. If we identify and treat causes, we can dramatically improve peoples quality of life"
BOARDS AND PROFESSIONAL SOCIETY AFFILIATIONS:
Nestle Nutrition Institute and Nutricia Nutrition Advisory Board
World Allergy Organisation - Web Editorial Board
Allergy Academy Management Board
GSK Global Advisory Board Rhinitis (also Australian Advisory Board)
Alcon International Advisory Board Rhinitis
MEMBERSHIPS:
Australian Society of Clinical Immunology and Allergy
American Academy of Asthma Allergy and Clinical Immunology
European Academy of Allergy and Clinical Immunology
World Allergy Organisation
QUALIFICATIONS:
1984 - MB BS - University of Tasmania
1987 - BMedSc (add area) - University of Tasmania
2001 - Doctor of Philosophy (PhD) - Flinders University
1995 - Fellow of the Royal Australasian College of Physicians (Paediatrics)
PROFESSIONAL INTERESTS:
Allergy, Allergy Testing, Anaphylaxis, Desensitisation Therapy, Eosinophilic Oesophagitis, Food Allergy, Food Intolerance, and Neural Mechanisms of Inflammation.